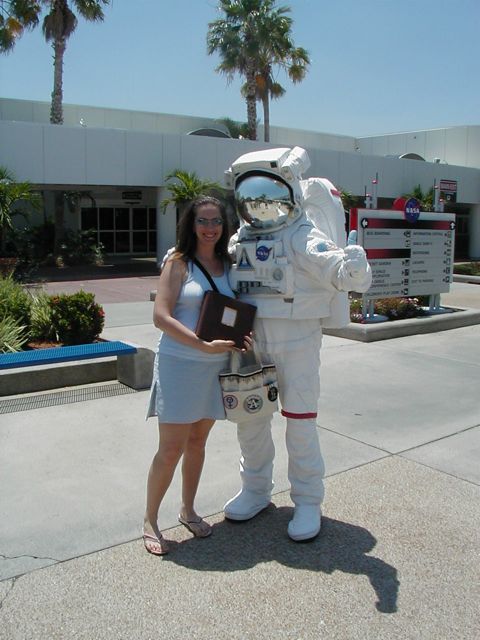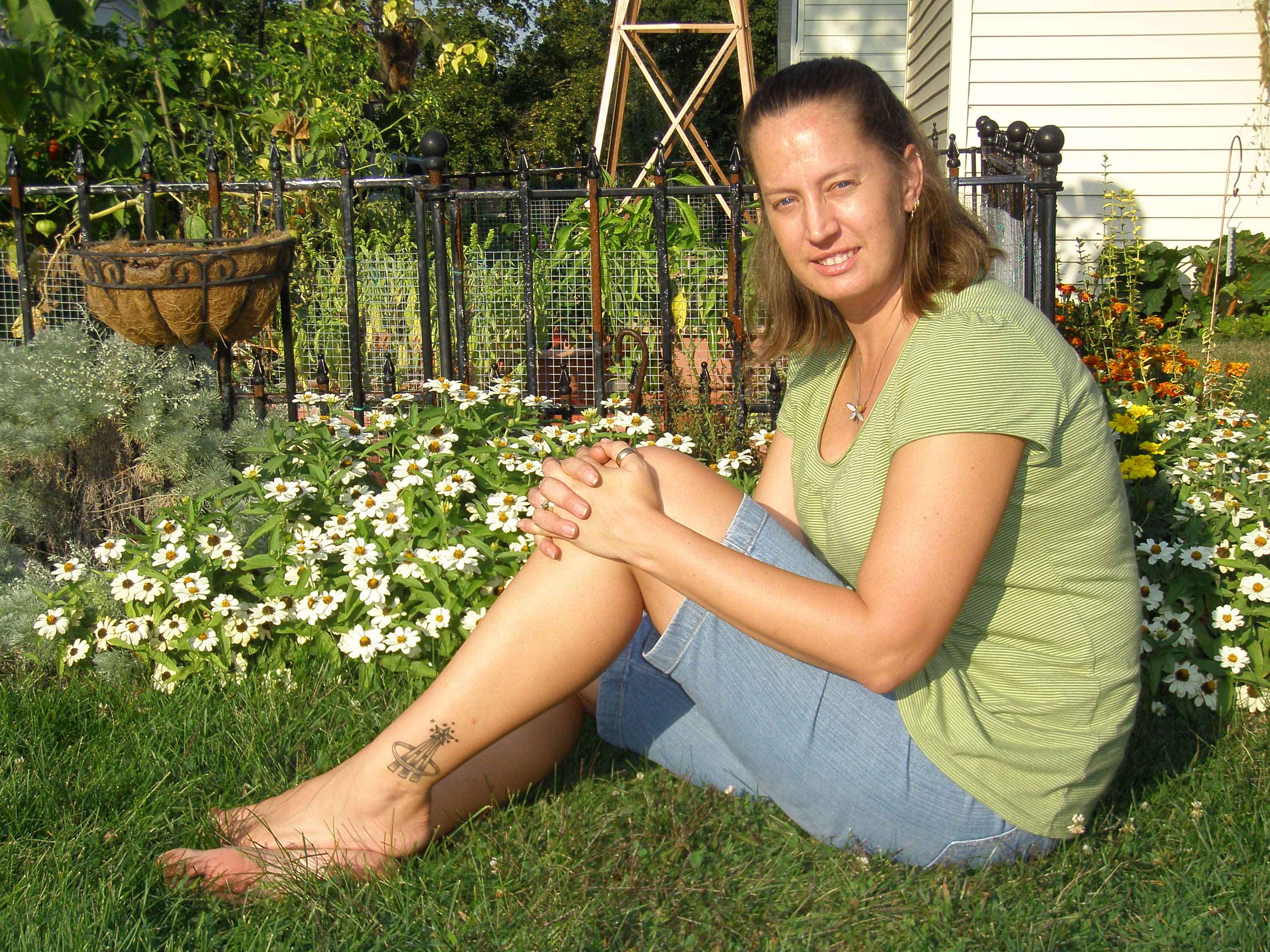 My Name is Lisa. Welcome to SPACEY CHICK! I am a high school science teacher who is obsessed with Space Exploration. In mid-nineties I began a quest to understand the history of space exploration better than any one. I found out one of the best ways to learn is to experience it.

I have visited all 31 manned American space vehicles on display in the United States (and 1 in London, England). I have stood next to the 3 remaining Saturn V rockets, visited Ham the Astrochimp's grave, paid my respects to the fallen astronauts at Arlington Cemetery, and traveled to most of NASA's space centers.

To prove my dedication to the cause -- Please move your mouse over my picture, above, to see my Astronaut Symbol Tattoo!


If you have seen something I haven't, I'd love to hear about it!


Click the pictures at the top of the page to get to the Space Capsules I have seen, the Astronauts that I have met, Space Centers I have visited, Rockets I have seen and the other space-related places I have visited.

Please click on the menu, below, and click GO to see some of my favorite sites.
Please sign my guestbook.
Please email me at Ms.SpaceyChick@gmail.com with any ideas or comments.